Here is my own creation of a Red-Bull Racing watch.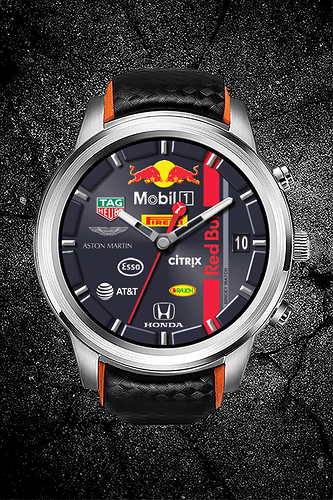 Credits:

Download:https://drive.google.com/file/d/12m_MWiFa-FJIGwSJJc4fBfozgx-7VWA7/view?usp=sharing
Fantastic . Looks great




Your welcome Mr Brick

Wow, looks great! Thank you for sharing this beauty!

great thanks! looks very nice!
@bricky_vl Much as I dislike agreeing with @Dr_Andy_Vishnu & @G1NT0N1C on anything

…I'll have to chime in here and add my appreciation for the great job you have done on this face!

Cheers, Doons



Thanks mate!!!
Fantastic ! Perfect to my zeblade
Excellent watch faces

Thank you !!!
Enjoy it!!!
That looks marvelous ! Great Job