Hi Guys!
My Jaeger watch face versions (Independent Andrew Davis)
https://drive.google.com/file/d/0B5_0FZIc_QAxZVRNMjJ0ZWphV28/view?usp=sharing
Original here: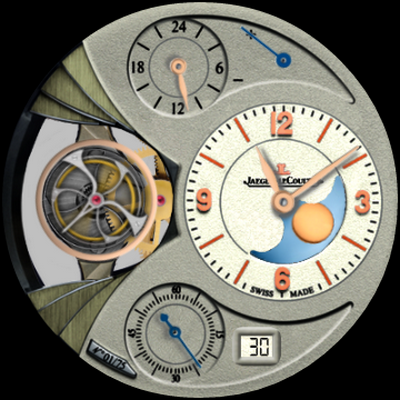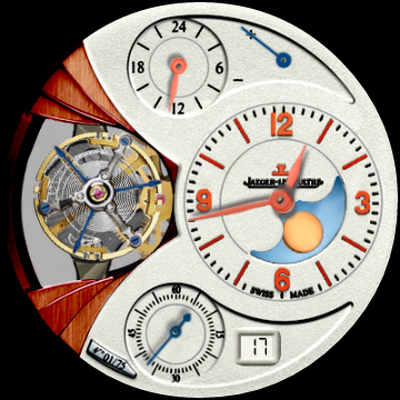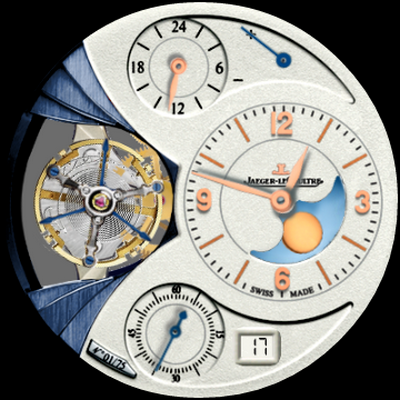 Great work… I love the extra little touches that you've added, particularly the digital date…
Well done. Great idea to add more details and contrast to watch pendulum and dials
Update - tried all new versions and for some reason left part of the watch (pendulum) isn't visible on the screen. There was no problem with the first one. Not sure what is going on? I've got the latest version of the software (March).
I tried Jaeger5 in ClockSkinMaker and it worked… haven't put it on my watch though… ???
I done a mistake maybe. There is a Hungarian character in the png file name. Solved it. Try again ver 5 and 6 pls

Blue version:
pendulum visible & rotating
background & day/night not visible
blue top hand (±) showing 6 o'clock
Red version:
same as above but day/night is visible
Is possible to post your very first version of the watch?
Hello Kálmán Varga, thanks for the variations you've made with the request i made for this watch. I've also installed the version Andrew Davis made for me and they all look great on my X1.
Keep up the good work !!