Hi all,
How do I make bluetooth calls?
Any app to support it?
you need an app for that, i use M2D for notifications and reply them and i use Text Message Tablet SMS Remote for calls and sms BUT only calls work nice sms is a problem because it says it does'nt recognize the number from contact even though they on the contact i've contact the developer and waiting for reply and it uses hotspot or wifi for that and with BT tethering did'nt work and also mentioned that in my email to developer. hope it will be fixed.
The second one I've mentioned but still waiting for a reply from the developers about if he can make it work with BT and that there is a problem with the sms
Hi Pablo & Sonia and Admin, is there any possible that we ask the manufacturer to upgrade the firmware version?
Check this out No.1 S3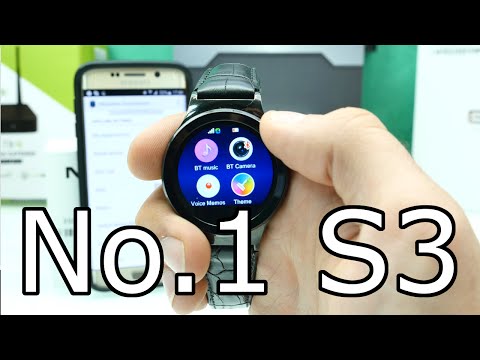 Scroll to minutes 15.35, it can place local call from the smartwatch OR BT via the smartphone call.
@Ho_V I think so too, if an app allows it than it is possible to make it receive and make BT calls
@sonia_sophie_ataunna
it basically needs a full bluetooth stack to be included in the firmware. Not sure why but all of our watches have this missing. Sadly it is very difficult to get the ODMs to change something like this.
BTW, anyone use Swapp Link to do bluetooth call or whatsapp or anything? Im still waiting for my D5 to be ship to me. Im getting excited with you guys and the community!
@Ho_V you are wrong… That watch does the call using a SIM inside The watch… He first launch the call to his S6 and says that does not work because it has not a SIM into he phone… Therefore, it works in the watch… That's because of the watch sim
@Ho_V Swapp Link is good for notifications but you can't answer calls or any app with it.
your welocme:) i've contact the developer (not once and still waiting…) to make it work with BT tethering and sometimes it disconnect and you have to reconnect again so i hope the developer will make a contact soon…still waiting.