Here is my new watch-face. - "Godfather Tribute"
Built using WFD beta - For Stock Launcher - Android 7.1.1
Free to use for everyone on this forum.
Do not share, re-distribute or alter without permission.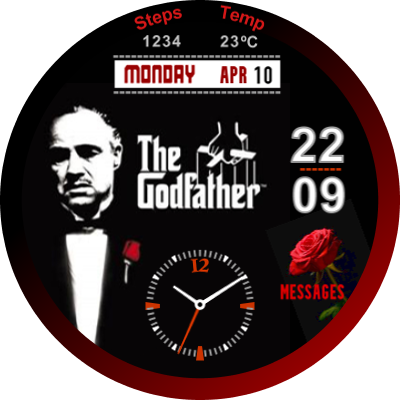 DISPLAY FEATURES:
Digital Time, Analogue Clock, hrs, mins, secs, date, month, weekday, step count, temperature.
TOUCH-ZONES
Touching the blood rose image will open the stock 'messaging' app.
Credit
Original font for Weekday, month and Messages txt
created by Gazman and sourced from picfont.com
Enjoy.,
What can I say? … It's been raining here all day!