With spinning globe for 24 hours and everything in motion.
Credit: Home | Greubel Forsey
Preview: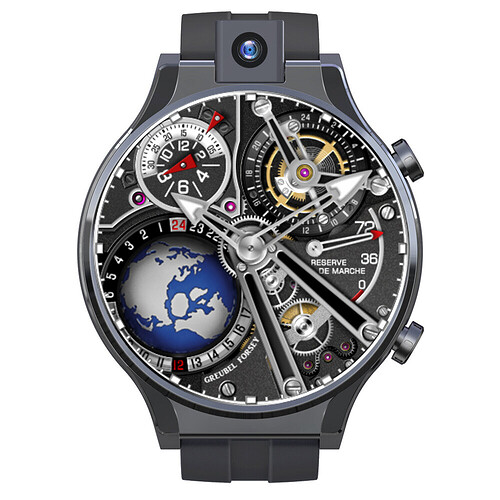 Link:
Greubel Forsey GMT UL.zip - Google Drive
New link for download SL users:
Greubel Forsey GMTv.1.zip - Google Drive
First class as always

. Thanks
Wow, looks great!



Unbelievable! You are the ultimate designer…
You all are the same as you think I am. That's why, I thank you all.
Fantastic job!
Of course I'm not upset, on the contrary I'm glad you can use it on your time zone.
Question I have the LIMFO LEM 12 the Kospet Prime SE and the Zeblaze Thor 4 pro and for some reason on all of them the globe doesn't show up does anyone know why. Its an amazing watch face i still use it just a bummer the globe doesn't show up. Thank you all for your time and help Kevin.
It's made for UL, that may explain it.
For SL users I added another link. Enjoy
Ok that means all my smart watches have stock launchers thank you for explaining it to me.