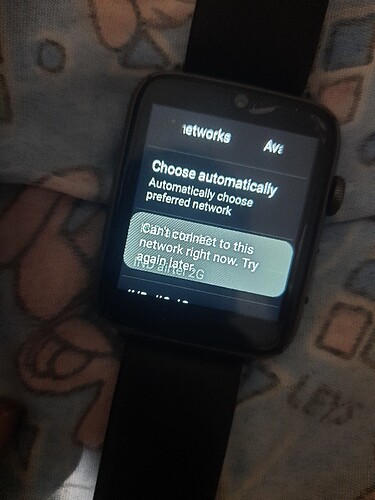 Can't connect to this network rightnow, try again letter.
Please help to unlock the network for smartwatch dm20 /LEMFO 10/SENBOND
What does the rest of the message say under "again later," something about 2G. If you are trying to use 2G, which I do because it is still available with my Sim card provider, T-Mobile, it may not be available. Most carriers have dropped 2G. It also my not be available at your present location.
At my location 4G available, i have also tried to 2G/3G/ 4G but today came to know that the Smartwatch need to unlock for every network.
In smartwatch the network of simcard is locked for my country ( INDIA).
I remember reading several posts from India about failure to connect to a carrier. From what I remember it had to do with Chinese IMEI numbers not being compatible with India requirements. Search on this forum, I am not sure but you may need to install a compatible IMEI number on the device.