Clock skin based on the news Star Trek movies:
Download here: https://drive.google.com/file/d/0B0wXqvNhKuLVYWlBcWU0VVgtd2s/view?usp=sharing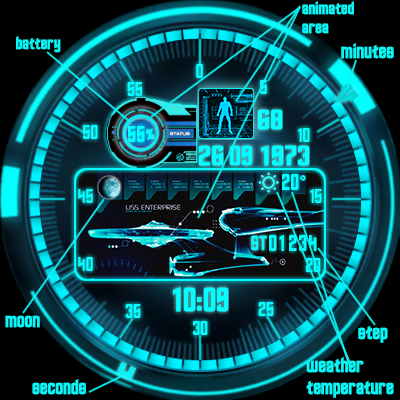 Wow nice optics and color Design

This is my favourite watch face. It's wonderful. Can you increasing the size of the numbers hour and minutes? Tank you.
@Angelo_Sturiale try this, it's the best I can do

missing/deleted image from Google+
Tank you, it's wonderful.
how to make? for finow x5
edit: ok. ClockSkin folder.