Big, bold and beautiful… Time, date and days of the week
For my other watches, please visit Doubledad.net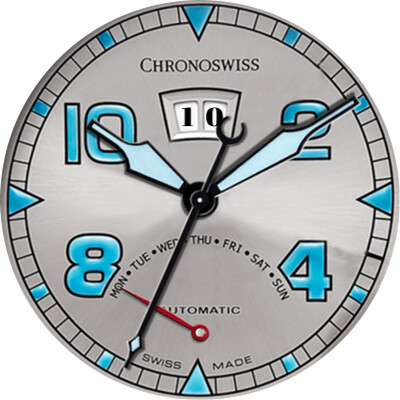 CREDIT: Chronoswiss.com
"The bold & The Beautiful" Hmmmm, this could be the first "Soapie" designed watch face!

Certainly extremely easy to tell the time with those massive numbers & hands. But somehow The small lettering on the days on the week subdial don't match the "Bold' theme…just a little too small…although I don't see how you could make them larger and still fit the face. Anyway, easy to read is good for these ole eyes! Cheers, Doons
Thank you Doons, I agree with your comments and your assessment that the days of the week lettering has to be just that size.