Hi all,
I wish I knew how to make faces
I am hoping someone could please help me make this face. It is a simple, easy to read face for an old guy with bad eyes for Universal Launcher.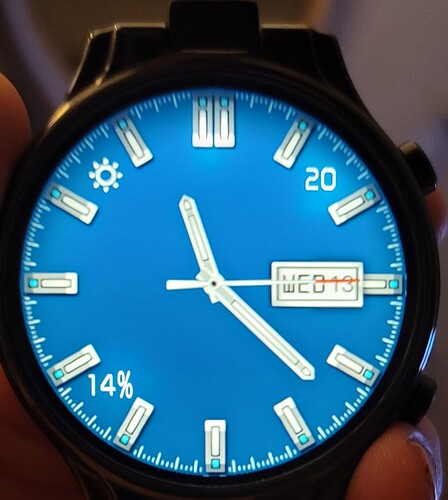 Couple of things that aren't showing, battery charging icon above 6 position when charging. Steps today in between 4 and 5 and connection bars below 12 position…just 4 dots probably 1/32" Dia, more dots light up as signal is increasing from left to right. Color blue I like, but if it's easy to change colors a few color choices would be nice.
Thanks in advance.