After a few months of not being able to work, I have 2 faces I will be releasing shortly…and at least 1 WIP. For the ladies, I'll be releasing the Invicta Captain Marvel Deluxe. If you're a guy and like the design, you are welcome to download it too. It has a moving background and does NOT require UL. Secondly, I will be releasing the Ryoshi-Sama Original, Ringe Grüne. (@G1NT0N1C, I apologise if my German is off. It's not my native language. It's supposed to be Green Rings. Please correct if wrong before I post.) I was going for a slight fuzzy green glow with rotating analog hour and minute disks and a digital projection of the time and date. With these two, I just have to export and post.
Here is a pic of Green Rings: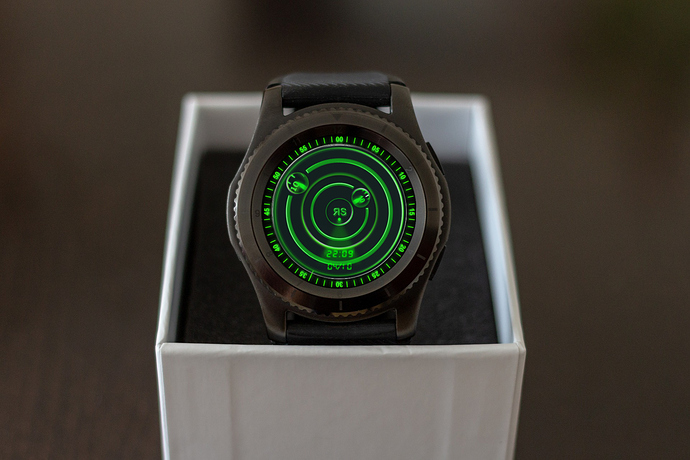 Anyways, I hope y'all like them and look forward to my upload. I will leave the Invicta and it's credit for my actual post as I'm not including a pic yet.