I'm planning on making this beautiful watch from Baselworld 2019. It's the 50th Anniversary 1970's Special Edition Tag Heuer Moraco Calibre 11. I like the design because it's a square/round hybrid. It seems like outside of the round section is mainly decorative, but still pretty. This seems like an awesome unisex watch, good for both the men and the ladies. Anyways, here it is: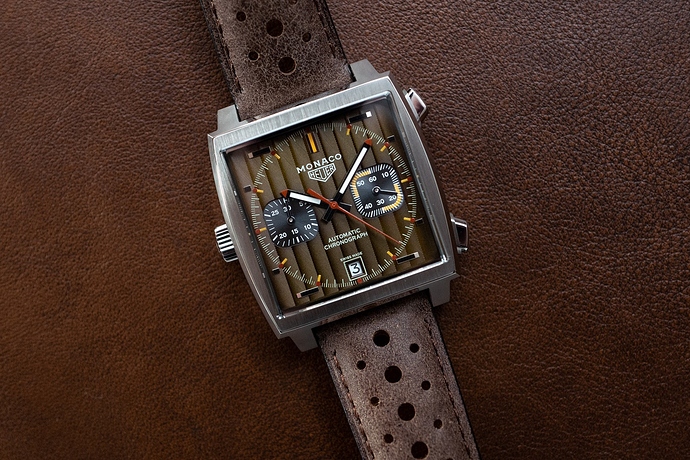 @G1NT0N1C
, I wanted to point out that you gave me the idea of looking for some Baselworld inspiration… and the square faces haven't seen an addition in a while. As I definitely do not have a square watch, I need to find someone to test it for me afterwards, although I will also use Clockskin Preview. Anyways, tell me what y'all think.
Credit to Http://www.baselworld.com and Http://www.tagheuer.com for the image and inspiration.