Another one of my dial Rado, enjoy!


Face for KW88 (Rado_Jam.apk).
Based on: http://www.rado.com/collections/rado-hyperchrome/hyperchrome-automatic-0162902913015
Download from: https://yadi.sk/d/OayZKTvgvh8fG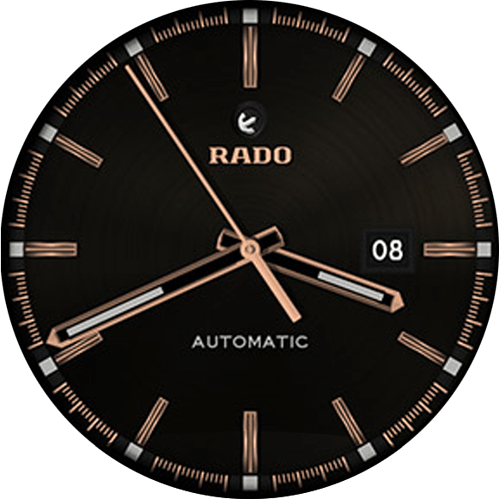 @Antonio_Praca in the new firmware data is not working, this problem has not been solved
@INFOMUSICFilms You are welcome! If you want to support the work - the link above.
Hi, I have any questions:
I installed the apk file, run but you can not see the date, why?
Thanks so much
Unfortunately in the new firmware date are not displayed.
Thanks you @Alexander_Jey just another question:you know how to install skins with multiple files (not just .apk)? I use a Mac!
thanks again