Another one made for the learning process of it. It looks better on the watch it self than the preview.
https://drive.google.com/folderview?id=0B9570oAvuw2YMUd0WW01Mlc3RGs&usp=sharing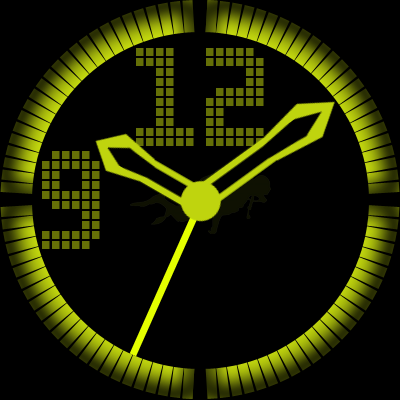 Looks nice, could you add the 3 and the 6? Should look better that way I think.
Does look very nice! Agreed, with the 6 & 3, might look more complete, although, perhaps just variations on the theme! :?)
I like the minimalist designed approach… sometimes not having something in a space says more than something that fills the space…

Yes, you might be right as always

. I would prefer 12 and 6 though.
No, it's not about being right… we each have our own opinions, which are all equally valid… if you prefer 12 and 6 then you are right…
And even the person who might like 11 and 1

10, 2 and 4. Anybody remember that one?