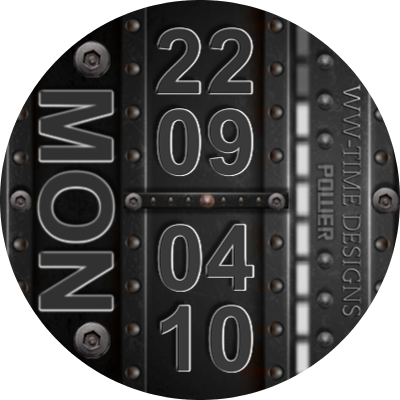 Get it …
@Warlock_Weary I want to take this time again to thank you for all your amazing work I have about 600/700 watch faces on my LEM X and about 90% of the watch faces are your creations I like every one of them and I change the face every day to give my smart watch a different look. I get great complements from everyone who sees my smart watch and I tell everyone that they are the creations from an amazing and talented smart watch face maker. So once again thank you I can't thank you enough and I am honored to have been able to donate to your amazing work. Kevin.
Thanks ! LOL the best part of doing this " hobby" is getting complements like this !
@Warlock_Weary I know you work hard on your watch faces and it can take quite a bit of time to make, I am a huge NASCAR fan if I give you a picture of a car from one of my favorite drivers in your spare time can you create me a watch face? And it would be no rush to make it, only when you have free time. Thank you Kevin.
Sure … give me a link to the pic … and i will workup one for you