Version 0.10.0 of WatchFace Designer is released.
This new version contains some fixes for the bugs introduced with the GIF support. Hope it works correctly now


It also contains a simple perspective effect, so you can change the perspective of a layer. In the case of text around the watch face, there's a new PerspectiveTextLayer that will apply the correct perspective to each text…
Here's the complete what's new:
Several optimizations (memory usage and speed)
New Simple Perspective Effect
New Perspective Text Layer
Some bug fixes.
Conical paint style (this was added on 0.9.3, but I forgot to mention it before)
And to see the new features in action, here is a new "10 Minute Watchface" video designing a watch from 0 to finish in less than 10 minutes and using the new perspective effects.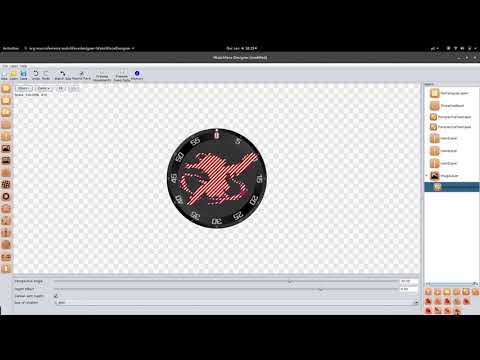 The download link is, as usual, at the forum: http://roundandroidwatches.proboards.com/post/17883/thread