Here's another watch that doesn't exist except in my mind's eye and - now - on this forum.
Inspired by the original and - designed entirely in WFD - I created what I believe is a stunning watch, departing from the original in three ways:
Rather than displaying Heure d'ici & Heure d'ailleurs (hours and hours elsewhere), Heure d'ailleurse is now Minutes d'ici (minutes).
Retrograde minutes becomes retrograde seconds displayed on an arc that WFD can automate and provides a nice sense of motion.
The background - created by a series of "ticks" - is a real eye-catcher and true to the original.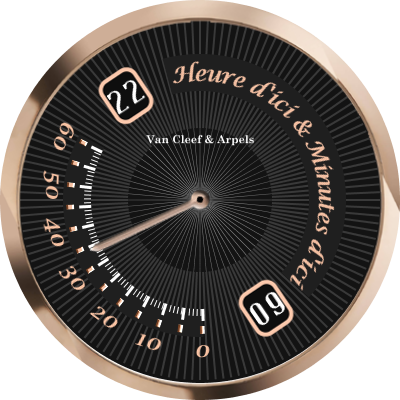 THE ORIGINAL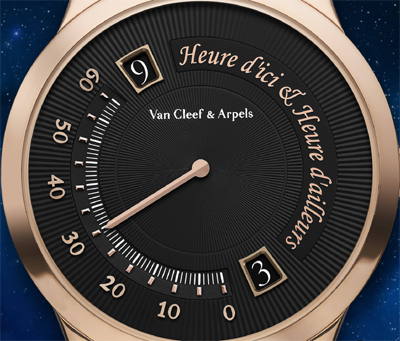 CREDIT: VanCleefArpels.com