Firstly, to all my friends, I am sorry for my long absence, but it's been a crazy couple months and I haven't gotten much time to do much designing work, and due to receiving a free Galaxy 3 watch from a close friend, much of it has been Tizen/Wear OS. I have been trying to follow y'all and your newest faces but much of my time has been taken up by K12 and other errands. I miss y'all and look forward to putting some new faces out.
I am planning on bringing my new faces, Casperidot (pronounced cas-per-i-doe) and Amour Dorée Éternel M&F (a husband and wife set) to FAW, but they have to be completely rebuilt as the computer that I was working with got corrupted and I lost my most recent work. I unfortunately forgot to make a backup on my thumb drive. I will be including Facer links for people that also have Wear OS/Tizen watches, but the FA versions will be first and foremost. I am also planning on continuing my Urban Decay line.
Anyways, here are Casperidot and Amour Dorée Éternel M&F on my new watch: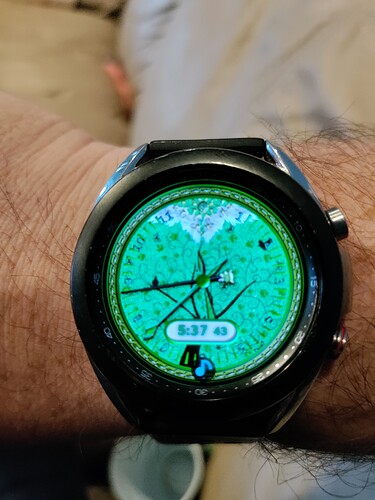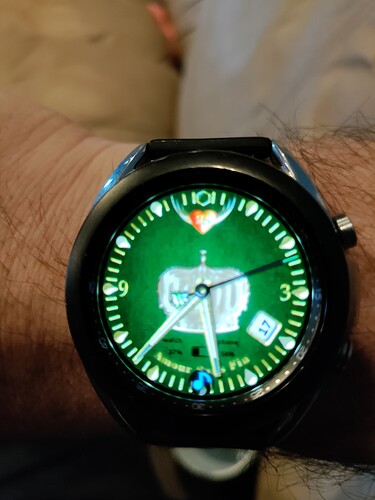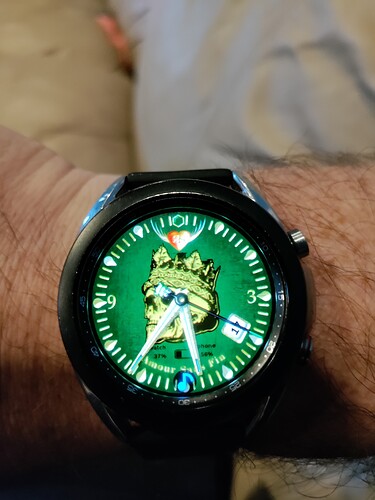 If you would like to see them on FAW, let me know and I will work on rebuilding them. Otherwise, they'll just stay Facer faces and anyone interested in them can PM me for the facer links. If nothing else, I am on Facer as Ryoshi-Sama Designs. Anyways, I will keep y'all updated as I finish my various projects and post them here. I am also planning on working on a few other kinetic sculpture watches, as well.
I hope everyone had a decent or better Valentine's Day and look forward to posting again soon.