Own design: The Bertorelli 'Woody' Classic.
Download: https://drive.google.com/open?id=11Vaqt7Mht2P2d832VOLFDG2zHGeIS5um
YOU NEED ERIC'S UNIVERSAL LAUNCHER FOR THIS ONE
Have a nice weekend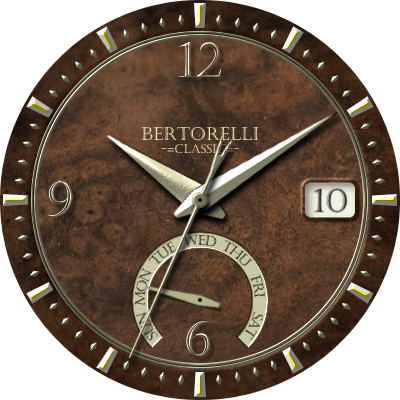 A really nice clockskin
Thank's !!!
Nice dising! is it work for Lemfo 5?
I really like the diamond ticks. Gonna download.
@Ahmed_B just download and try.
You need the universal launcher.
@Bert_van_de_Bovenkamp nice work as usual