new version added with battery power level indicator
fulldigital, enjoy it !
download: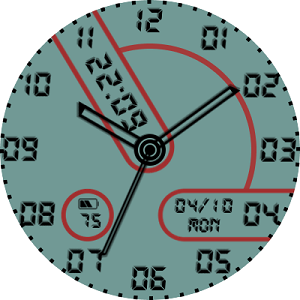 @Serdar_EHLIL , if you don't mind me asking, how did you do the battery section? I've tried and it just cycles endlessly. I have a 5 frame animation for another project of mine. I just can't get it to work correctly. Awesome design, BTW.
@Nicholas_Herczeg first thanks, battery is only image, red circle has no function. If import whatchface with animation battery level to whatchface desingner program maybe help you

@Serdar_EHLIL Thank you for your help. I actually do have WFD 0.14.1. I also ended out asking Marco directly on the proboard and he got back to me. He sent me a Watchface to disect and learn. I do appreciate you taking your time to help me.