Let's see what you think about it when you get it.
Hi Pablo,
Any news on the LEM10 firmware?
Regards
Yes, it's on my wrist now. Shall I install the modified health app with gps support to test it?
My new watchface was a success on stock launcher. Will later test UL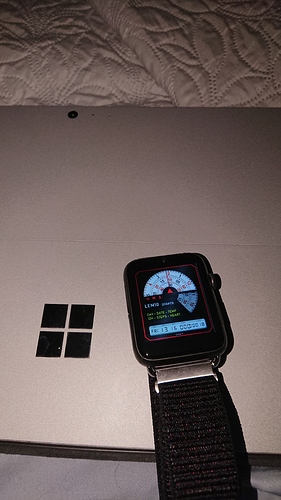 That looks coool!
Post must be at least 20 characters
Good news

. Let me know how the health app works etc . Enjoy
BTW make sure to run watch in performance mode (there's a built-in app or via settings - more - work mode)
If you plan on testing gaming or antutu!
Looking forward to the review. Thanks.
Yeah otherwise don't use that mode.
Your battery will go very fast.
Ok thanks for the info @pablo11 . I'm going for a run in the deep woods soon
@pablo11 @Dr_Andy_Vishnu @Mark2 @G1NT0N1C @george @Louis_Peek @tweakradje @Eric_Crochemore and @all


My Thoughts on the watch: (click link)

After ordering mine on August 14th (official Lemfo Store preorder) from Aliexpress, I still haven't received it. In fact they seem to have shipped mine to Bulgaria so I hope SOMEONE is enjoying it, but they say they're shipping it again. Pissed that I haven't gotten it yet, because, like it or not, the rectangular layout will work better for most phone apps I use.
bets are on:
place your bets who shall receive their lem10's first; @jayinatlanta or @Dr_Andy_Vishnu
any takers?

Cheeky

…
Funny. Now they sent it again and this time it's already in LA so I hope I get it pretty soon.
So the truth is that there was a factory problem and big delay, especially with the 3+32 model.
We are still waiting for ours as well.
Was lucky to get my 3/32 on the 8th of September then

Needs desperately firmware update to fix heart rate monitor and speaker volume bug
Yes, you were "lucky" because it was delayed in production due to these bugs…
Don't worry though, we are working on it and I will have the new 3+32 FW in a few days

This is best news I've heard in a long time!
looking for tapdancing emoji
pablo what are the changes in the Lem 10 (16+1) firmware update?