More complex digital watch. Added in battery and pedometer. Got bored.
Download: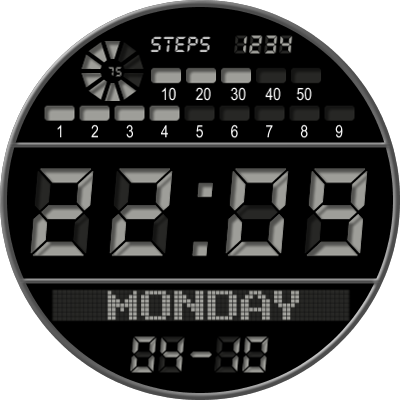 Super cool skin I like it so much . Can you make it in multiple colors like the watch one color the date another color the secnds, the battery …?thanks anyway
Let me know what colors you want each to be and I'll work on it.
Dark orange please . Thanks
Dark orange for the hour
Light yellow for the date
And blood red for the upper division . Thanks
I will work on this later and make a new post.