Made by request.
The SEIKO Spring Drive SNR17.
Credits: https://seiko.nl/technology/springdrive/Default.aspx
Download: https://drive.google.com/open?id=1vcDHayRyB26X4xVJtuaRkRwEISb1BT22
Request: https://plus.google.com/115982183294828057502/posts/7F41yVKPYYU
With a power hand and working moonphases.
Have Fun!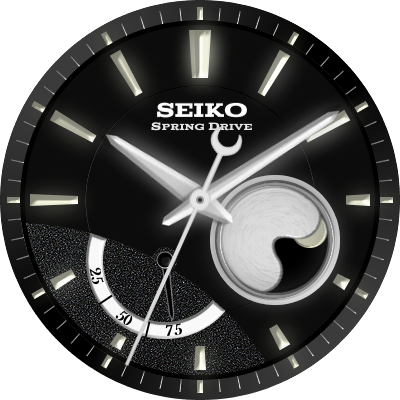 missing/deleted image from Google+
Thank you so much. Extraordinary work!
Like this one Bert, lovely moonphase scale. Great work!
Moonphase is accurate Bert??
@Henk_Scheerooren I think it is.
Haven't looked at the sky every night to check it.


But it should work.