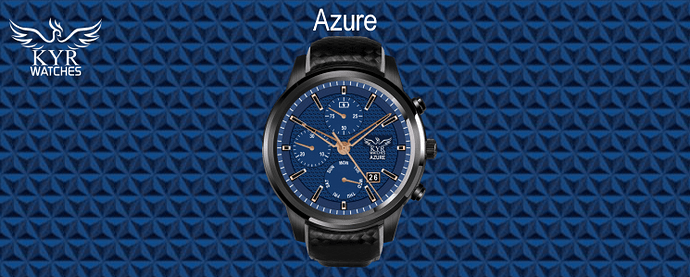 Available in my blog.
https://kyrwatchfaces.blogspot.com/2020/09/kyr-azure-android.html
Features: Analog time (hour, minutes and seconds hands). Day. Weekday dial. 30 seconds dial. Battery percent dial.
Azure is a color that always gives a bright elegant and stylish look. And this is exactly what this watchface brings to your smartwatch. Blue stylish design with a nice background pattern and golden details and hands, that will fit with any elegant or casual situation. Wherever you go, you'll always have a cool look on your wrist!