It's a simple and elegant digital face for Universal Launcher
Link spanish version: https://drive.google.com/open?id=1FSOJFjl3f0UNR5RgII5xaEMjwFTkNtEo
Link english version: https://drive.google.com/open?id=1cj8BcmVqtuNesVqzVvjTIJ6lJ3ErsUJQ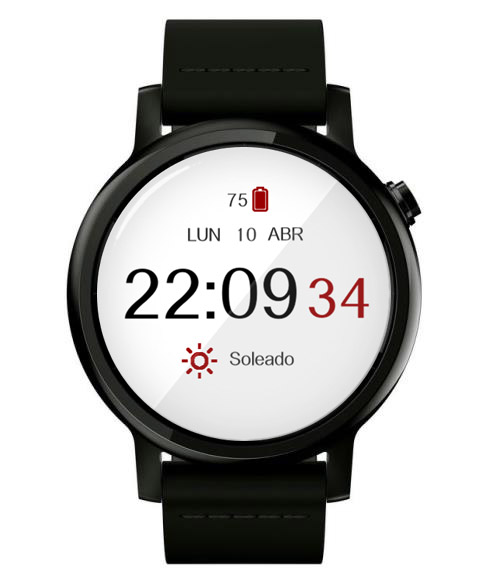 @Pablo_Gounis Could you make one with black background and the hours with the white color keeping the red in seconds and the battery icon without the weather display? Thank you in advance!
Ok, but tomorrow. It's later in Spain now.
I downloaded the English version but its the same Spanish language

Translate fixed. Download and install again. Thansk to @jalal_nat for warning me of the error.
@Pablo_Gounis you welcome

my friend
Are you sure…I downloaded again but its still spanish missing/deleted image from Google+
I'm so sorry. Try again. Download and install and tell me, please.
It's work perfectly…thanks