I'm not interested in the beta version at this time. I'm looking for the stable version.
Stable build v1.2 added to top post
I found Some issues, the lift to wake up doesn't work. And the charging animation isn't available on the watch faces
version 1.2
I upgraded from v1.1 and Did a factory reset
Battery life is better though
After trying a couple of things I found out that lift to wake isn't disabled, but it works if you move the watch upside down in the perpendicular direction. It seems like if the proximity sensor is tilted or something
@none has already posted how to use the tilt to wake function

That is awesome. Where did he post it?
Please use the search function…
It is a little unfair to ask people to answer questions that have already been answered.
In my opinion.
My thoughts exactly

that was the first thing to do when I had the issue and before asking the question. I looked (lift to wake) (Search results for 'lift to wake' - Full Android Watch) in the forums and the only thing I found was doing a factory reset which I did but nothing changed. That's why I asked to know if I missed anything
That is not in use anymore and was only tested once for BETA6.
The default wrist gesture works like this: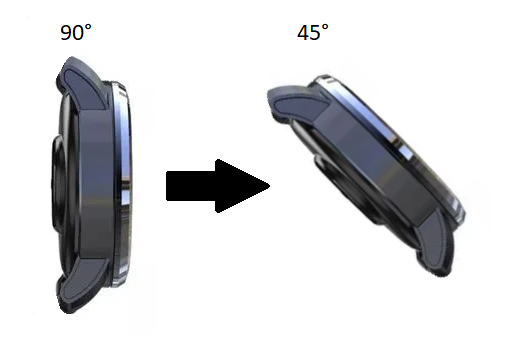 Thanks for clearing this up @none

v1.0 and v1.2 updated in line with the release schedule.
v1.0 includes a mandatory factory reset coming from stock
v1.2 brings your device up to date security.
If you need to downgrade for any reason you must flash stock firmware with SP Tools.
Successfully upgraded to V1.2 Stable from V1.1 using the firmware update option

Required a factory reset though to work properly (watch was stuck in the settings menu with no way to exit) A small price to pay for the update imo.
@pablo11: I'm willing to upgrade the stock firmware of a LEM12 Pro to FAW v1.2 (stable release), and understand that I should first upgrade to FAW v1.0 and then jump to v1.2 (please correct me if I'm missing something). When I follow the link to download FAW v1.0 (ZIP file posted at the beginning of the thread), Google Drive displays the message that the file does not exist. Is the download available somewhere else, or basically this upgrade method is no longer active/applicable? (I think I read elsewhere in this forum that v1.0 was being removed but not sure if this is applicable to LEM12 Pro)
Thanks for your time dedicated to this site; this is my first experience with full Android smartwatches.
Thread closed until further notice.