is the size of d5 strap also 20mm?
You can't change the strap! The wifi and gps antennas are inside "!"
really? Thanks for the tip

The GPS-Antenna seems useless, as it is not working at all!
hello this hardware mod its ok for WATCH N01 D5 ? regards
@Bug_69
this will work with ANY leather strap, it's not a MOD, just a new buckle

ok thanks but are you a link for buy it and for antenna gps and bluetooth ?
OK Thanks you very mutch but whats replace the buckle ?
regards
The thing is that the leather strap with the original buckle suffers everytime you open or close it. If you change the buckle, your strap will last much more. It is important, because changing the original strap is not an easy job and you can damage the antennas inside it
@Bug_69 2:22 and a good sound track…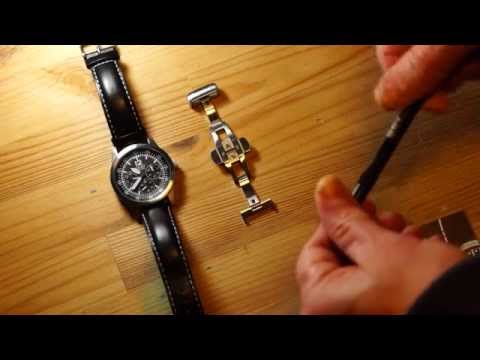 thanks for this vidéo regards
I WILL Buy for my D5 thanks you very well friends
Its ok buckle of the strap of my N01 D5 regards
Which version and how many millimeters it must be to attack the D5.
ThankS
@Carlo_Martinelli ??? have you read the earlier comments