OMEGA Speedmaster (http://www.omegawatches.com/) rework (digitalised) and an update of a past one of mine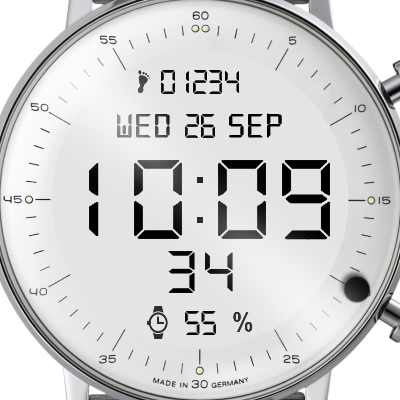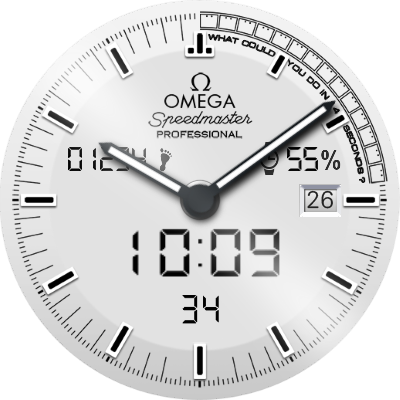 sorry, but I don't find the original maker of the Speedmaster, If some one can help with this? the second is one of mines already posted in this forum
Yeah this I knew

I was talking about the clockskin face : nevermind, credits edited
these are beautiful:) any chance for a black versions?

may be…

@mouradOo_ned hi great watch? Can you please tell me how to use this in my watch?
@dion_soehartono ​ you need to create a folder name - ClockSkin on your watch then you download the faces you want to your pc you open the zip folder you copy only folders which contain only items to the ClockSkin folder which on your watch.
@sonia_sophie_ataunna thank you, so i have to use pc? Cant i use phone only? Sorry for the dumb question because i just got a smartwatch and only been using watchmaker app
@dion_soehartono you can't use these watch faces with your watch it is only for standalone watches there are many watch faces that you can download for your watch but this forum is not for Anadroid Wear.
Dear Sir, appreciate for your great works. But on my D5, the second hand run too fast, approx 4 second a round. Any way to fix it. thx
@Chong_Cv Here is the fixed version…