Hello friends. All the analog watch faces are nice. But I love digital watch faces kindly post it thanks.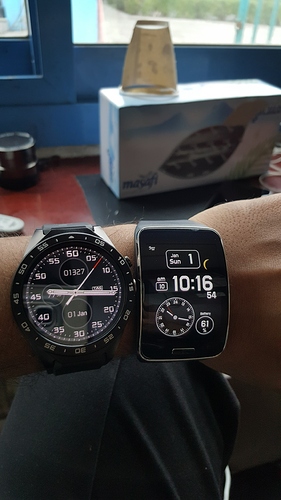 The 'squared' watch looks nice, which one is it, please?
Which one do you use to tell the (correct) time?
So, the Best I think is hibrid…

I wear one at a time. Kw88 is on correct time.
@MFS_Reviews Sounds like a good idea

I prefer digital because they are easier for me to see

@MFS_Reviews Hello! You can lay out instructions on how to use and how to install the zip on kv88? nobody says how to do this work is unknown links to launcher person to kv88
how to get tag heuer connect watch face . pls provide the zip file
anyone pls suggest for kw88