Has anyone heard any more news about the Finow X6?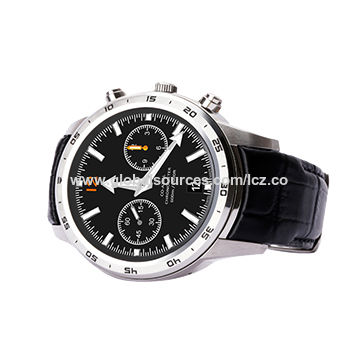 Yes - I am aware of it. If you have the X5 and they keep the same SOC it's not any different. If they update the SOC to 6058 it might be good.
Key Specifications/Special Features:
1.4" true round face IPS OLED display 400*400 in resolution
MT6572 A7 dual core processor
RAM 512MB + 4GB in flash
O/S Android 4.4
Bluetooth/GPS/Wi-Fi supported
WCDMA 850/2100 bands supported
GSM full bands supported 850/900/1900/2100)
Display moving to light it
Stylish popular private clock interface for choice
Heart rate monitor, pedometer and sedentary
Vibration warning for incoming message or phone call while connecting with Android smartphone via bluetooth
450mAh for battery
Languages: traditional/simplified Chinese, Indonesian, Malaysian, Czech, Danish, German, English, Spanish, French, Croatian, Italian, Dutch, Norwegian, Polish, Portuguese, Romanian, Slovenian, Finnish, Swedish, Turkish, Greek, Russian, Ukrainian, Hebrew, Thai, Korea
Available with iOS smartphone and Android smartphone for connection to give notification for incoming message and phone call of Smartphone
Power saving mode available
Wrist flick up to lighten up the screen
Dialer/Bluetooth phone call-unlike most smart watches, X5 can independently make/receive phone calls with its own SIM card
Phonebook/call log/message/music sync
Save time: access notifications quickly on your wrist using smartphone sync
As many as 20 styles of clock mode
There are pratical, modern, traditional, cute or fashionable dials for you to choose
Heart rate monitor
X5 is smartwatch can accurately test your heart rate and closely take care of your body condition
Pedometer
Record the steps you take and count your exercise distance to monitor your fitness
Real time weather and barometer information
When get connected to network, it will report weather and barometer to give you a considerate remind
Extra features
Sound recorder, music player, calendar, browser and alarm
Yep - as I thought (and was told) it's exactly the same watch apart from the bezel which is fixed - static.
So - same firmware with same bugs and blah blah blah …
Gotta love these selling points like:
"When get connected to network, it will report weather and barometer to give you a considerate remind"
Interestingly though they are aiming to bring out a completely new 5.1 based round watch.
It will not be stainless steel but at least it's a step in the right direction - not square.
I would be happy if they continued support for these MTK 6572 watches but I don't think that will happen unfortunately

What is the round 5.1 model called?
Has not been announced yet. Probably be a while yet as they only recently released the Q1
I'm surprised there hasn't been much coverage on any of the round watches yet. Very little on the KW88 released yet as well.
I thought the guys at Gizchina would be covering them but they seem to be sticking with Zeblaze and No.1 for coverage. Can't understand how a tech site isn't covering the latest models, especially since the finow watches have been out now for months.
We have the I2 and we are waiting for the KW88.
We do not cover watches until we posses them.
For obvious reasons.
I know the I2 info is thin on the ground but that is only because we have a lot to figure out.
Cheers