Funny Space watchface fo KW88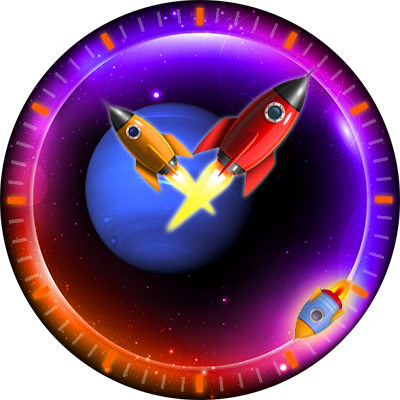 Very nice, and how do you do watch faces?
@Jose_Dominguez First step is to decide which kind of watch you want to design for… which watch have you got?
@Jose_Dominguez I didn't mean which watchskins do you want… I meant which android watch have you got

My kw88
missing/deleted image from Google+
@Jose_Dominguez I've got a D5

@Andrew_Davis Is it good? because I am thinking if I buy another smartwatch
I really like it… I enjoy making faces for it… I sometimes use it as a phone (it has a sim)… don't really use the other function…

I think that there are a couple of ways to add faces to the KW88… using an apk (generally limited to analogue hands, a face and the date)… and by using another launcher, like @Eric_Crochemore 's, and then I think you can add more complex faces…
An apk face can be made using a drawing/image programme - no coding needed… for the other faces, like on a D5, I use ClockSkin Maker…
Yes I can make faces for a KW88

@Andrew_Davis I dont know if you could but I would like to have a face of a rolex or victorinox, only showing the normal(analouge hands), if you could tell me

@Andrew_Davis could you please tell us what drawing / image Programm you use to make those faces. Or better can you tell us, how we could make a face for KW88 and transform this to a apk file.
For image manipulation I use Gimp (freeware)… and to learn about making the apk files you just have to search this forum… there are many many posts that describe how to do it… I've even read a few in the last couple of weeks…