Had a request to do the Carolina Panthers based on team colors like the Pittsburgh Steelers logo I did awhile back. Changed up this design ever so slightly but it looks nice and clean. Had to change the metal of the hands(*) cause for some reason the hour hand because of the similar silver gray background would not emboss at all it certain sections. Enjoy…Can do other team logos, doesn't have to be NFL.
(*) - Went from Ash Gray to now Titanium.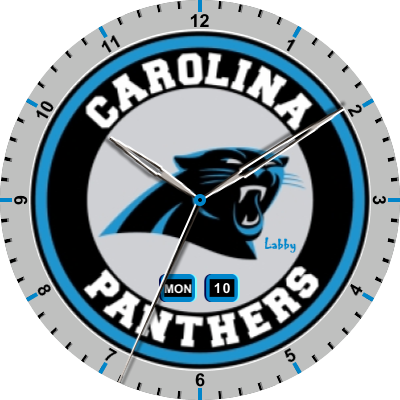 Credits: Carolina Panthers and NFL.
Dropbox link: Dropbox - Panthers Logo watch face.zip - Simplify your life