any idea where to get the face in the group description ?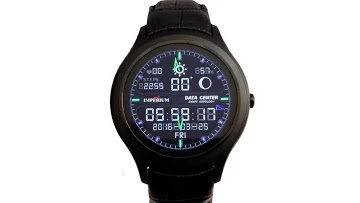 Search for Data Center watchface… Google it!
That is a beautiful watchface. In my opinion its as good as it gets in terms of detail, quality and design. I believe it is no longer available. You may want to check with Lokifish Marz.
This face is the property of @Lokifish_Marz ​. If you can find it to download on google please let us know.
Thanks.
I downloaded it 2 weeks ago. There's still a link out there.
Can you still find the link?
@Lokifish_Marz thanks for the clarification
I wonder if there is still a way to get the watchface appears in the photo?
I assure you I don't work for finow or no.1 D5 or going to pass it to any of them


Hello everyone, I would add to the request, even I have tried a lot this Watchface, without finding a link where to download it.
I would be glad if someone can also send it in a private manner.
thank you
Ok… Patience
patience is a virtue at least
Can you share the zip file to me if you have it?
@Irving_Hernandez Ok - then I will ban you now for sharing copyrighted work which the author @Lokifish_Marz has just very clearly said that he does not want it shared. Good enough for you?
@Pablo_Eleven_Pablo11 No one shared anything… And I clearly said in my previous comment that I'll wait… Patience is a virtue
@Pablo_Eleven_Pablo11
I understand
But with all honesty he didn't send me anything…
Maybe he didn't read previous comments
Good but I did not like the attitude - especially after being told the information by the author of the Image who also happens to be a senior moderator. It is a bad attitude.
I will also be seeking a cease and desist order on XDA and getting these files removed.
I'm sick of people just stealing our work.
Hi +Pablo Eleven, First of all I didn´t send files to anybody and told you where the links are. I´m finding your comments a little bit rude. Many of us are newbbies on this and do not have the intention to do any harm.